Mt.Isótita
The Mountain Isotita, forged by the Protogenos

Some attributes

First
Home of the Protogenos
Second
Home of the purest River in the world
Third
Near Greece

Other attributes
 Mount. 
Isótita is the home of all Protogonoi. It was created in an attempt to rival the Greek Gods' Mount. Olympus. Inside , there is the purest river in the world, where Hydros lives. There are many qwonders inside, and no mere mortal can survive entrance unless a Protogenos allows them. Since it was designed to rival Mount. Olympus, it also has a Western Civilazation counterpart, The Willis Tower, in Chicago.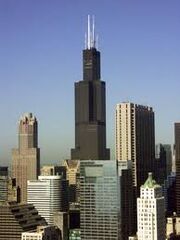 Inhabitants
Khaos
~WIP
Ad blocker interference detected!
Wikia is a free-to-use site that makes money from advertising. We have a modified experience for viewers using ad blockers

Wikia is not accessible if you've made further modifications. Remove the custom ad blocker rule(s) and the page will load as expected.